Short story of a girl that resonate with many women.
This is the story of a girl: She is rare. One in billions. No one is like her. She is perfectly impossible and an unbelievable truth. But, that's not her beauty.
Her real Beauty lies in simplicity. Her asset is her modesty. She is the heart of every man and woman who dreams of perfection.
Her traits are untraceable and the vision is impeccable. However, the gift of her beauty and treasured mind never turned her wild. Her worldly possessions set her apart from the rest of the women.
She is not just a woman but an absolute symbol of feminine. Not any less than the angel of the heavens and their powers.
Regardless of her majestic features and vulnerable essence, she chose the life of humbleness as if the life itself chose her to be honored by her nobility. She puts herself into every heart of her beloveds and trades with each hardship.
She is simple yet elegant in her every move. She is ridiculously beautiful yet down to earth. To earn the love of this woman, every man on this land goes to war with the demons and makes peace with them.
Before that, she is just a girl, Story a girl, This is the story of a girl that resonate with many women and inspire 
There is always a beauty veiled in a woman. For some it is her eyes, for some it is her seductive lips, for others it is her curves and for many others it is her divine genitalia.
There are others who seek her, for her kindness, brilliance or for her innate appearance.
There are few, out of many, who are truly interested in her beliefs, in her secrets, to pursue her scars, try to heal by their words and make efforts to enter in her life.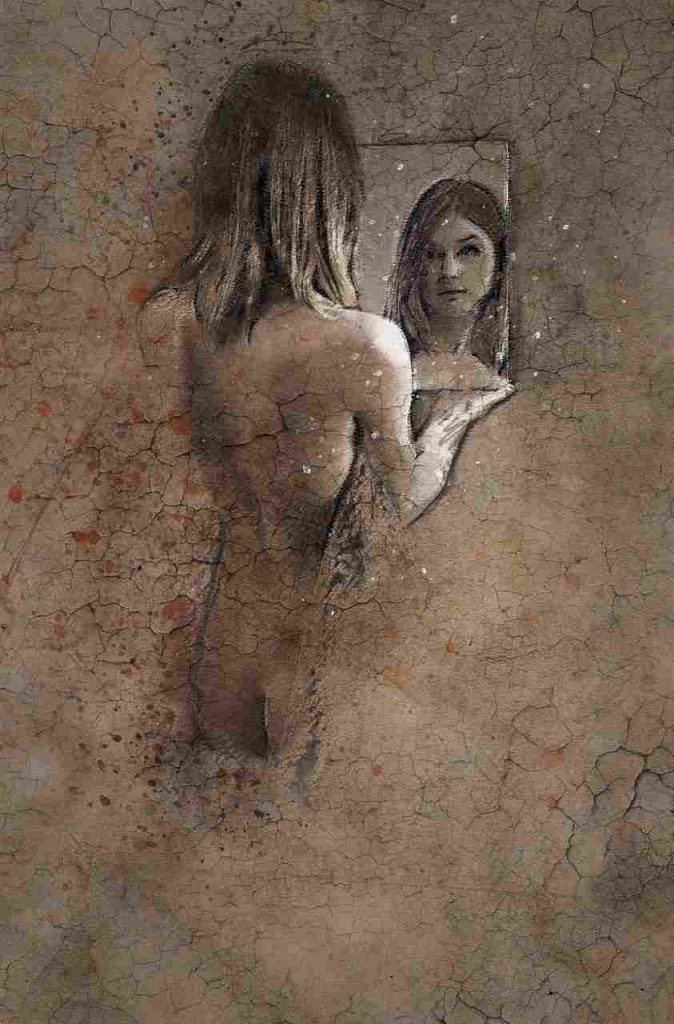 But not a thing evokes her feelings. She secures herself with the walls of her stubbornness from all the attractions of her youth.
Out of all the uncertainties, what makes her stand unique is her ability to love herself without the concern of all these external or internal features.
All she possesses is a heart that understands the thoughts of the world. And a behavior that brings harmony even to her unlawful trials.
She is powerful with her own weaknesses and challenges fate by her incredible talents. Nothing defines her courage in unlimited fears. She needs no one but when the time comes she always chooses a man equal to herself.
 In her discovery when a man becomes her strength, who frees all the insecurities and that of her fears. She starts to bloom with radiant confidence and raises higher than the stars. When she realizes that she found a perfect warmth for her soul. The freedom for her life becomes the man of her own, who owns her heart righteously with the pride of a crown.
 There is only bliss everywhere with absolute connection of a lifetime bond. Now she is ready to offer her assets that she preserved mysteriously in her matrix which give access to reach all the pleasures of life. A man is honored, and she is blessed but with her own choices.
A New life begins and starts over….
The deeper you go into a woman the wider she allows herself to open to you. If you know how to treat her right, she will never disappoint you.
When a rare woman trusts an ideal man's instincts, that man is not just known for his promises but the accomplishment of his responsibilities, and he represents the reflection of love that every woman desires. A love that is unbreakable.
In such relationships the man is a ground and the woman is the sky. What connects them is their mutual understanding and their ability to balance the nature of love and spreads it to the atmosphere where it travels as long as they breathe and as far as the world remembers their waves. 
These qualities of perfect woman make any man reach heaven with her ideal beauty and love.
[wd_hustle id="15″ type="embedded"/]
If you loved this story of a girl, for more short stories subscribe to my free newsletter and follow me on Twitter to get notified. Related to the girl short story I wrote another short sad love story 
Continue reading.