Deep short Story of man – "Journey."
A man with a wretched fate questions his very existence to regret the wounds caused by the time.
Blames the divine for being not in his favor.
At an instant he concludes eternal rest is the only way to achieve peace from living.
He seeks for the unknown. Still, there's no sign of evil's absence. Even the air which he breathes loses its purpose.
The nature and the elements of creation take the role of a sinner with an eternal enmity, misbehaves with the course of his actions and make him the victim of uncertainty.
All the mighty forces finds a home in him with the infinite rate of intensity. He does nothing but accepting the inevitable certainty.
His patience inhales the extreme pain with untreatable injuries for days, months and years passed. He reaches the line of beyond life. Waiting for that very moment with no feelings left.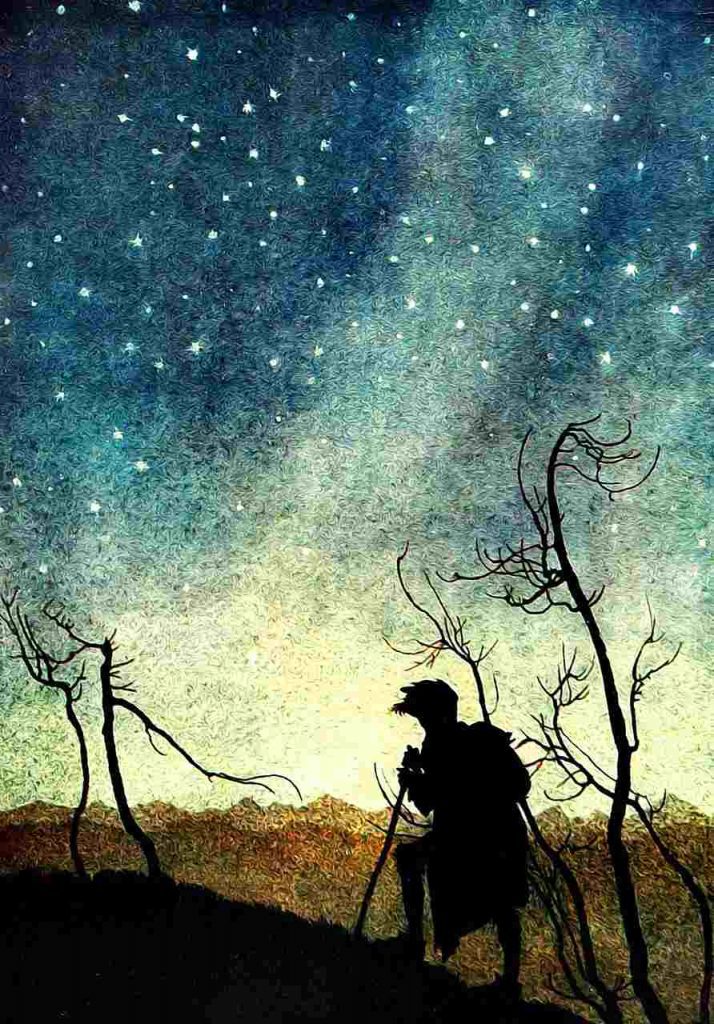 All of a sudden miracle happened, everything turned to be a lie. 
All the wounds and cracks on the heart are broken and all the cuts are forgotten. He achieves his true consciousness. He witnesses the godly, earthly and satanic wisdom.
His senses are extremely enlightened. He is now aware of inner and outer worlds. 
His compassion, kindness, honesty discovered the beauty in the illuminated voidness of the livelihood with the absolute understanding of humankind.
He has become the comfort to the enemy, healer to the suffering and lover to the world.
The very life found its purpose in him for all other eternal lives.
Now everything is in his will. He altered the time, awoke the almighty, reached him and became the one.
Short story of man by
Read similar deep short story: The ugly Truth of love  A Break up short sad story of man.
Share your views in the comment section about this story of man, is it resonated and deep enough to penetrate into your thoughts?
The story of man who mastered the art of life.